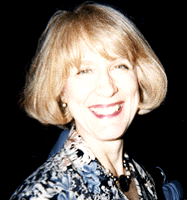 CHRISTINE BANDETTINI, MA, LMFT, E-RYT integrates her medical and psychological backgrounds with her studies of Eastern philosophy to provide a holistic perspective in her healing work. The concept of a balance of mind, body, soul and spirit stems from her own personal and professional experiences and complements her degree in Counseling Psychology with a transpersonal perspective from John F. Kennedy University. She has over 25 years experience in the field of counseling. Christine provides psychotherapy for individuals, families, couples and children with diverse backgrounds and status. Her professional interest in an integrated holistic approach comes directly from her personal practices taught by the teachers and masters of the Himalayan Yoga Tradition. She recently has been recognized by the National Institute of Sports Counseling as a Certified Mental Health Service Provider in the field of Sports Counseling.
She has authored a book, A to Z Stretching and More..., which has been implemented in the Petaluma, California Pubic Elementary Schools to promote wellness and active lifestyles in students.
She has hosted a radio talk show, "Going with the Flow" presenting holistic methods for reducing stress and "road rage," spoken before groups and demonstrated better breathing techniques, taught vegetarian cooking, and stress reduction. She has served and facilitated growth groups, a conscious parenting forum, and United Religions' ideals for understanding differences. She is a member of California Association of Marriage and Family Therapists.
She can be reached by phone at (707) 765-3995. She welcomes your inquires at Christine @thelightfoundation.org
Office location: 511 B Street, Petaluma CA